Archive for the Category »Blogging «
As a reminder, please see my previous response: Consensual Nonconsent written August 16, 2010.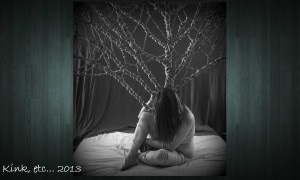 Photo courtesy of Kinketc Welcome to e[lust] - The only place where the smartest and hottest sex bloggers are featured under one roof every month. Whether you're looking for sex journalism, erotic writing, relationship advice or kinky discussions it'll be here at e[lust]. Want to be included in e[lust] #54? Start with the newly updated ...
Reposted in it's entirety from Kinkly.com.  Takeaway: These blogs are helping make the world a sexier place, one post at a time. Last month, we asked you to nominate the best, bravest, most honest sex bloggers you knew, and boy did you deliver. We got hundreds of nominations for websites that ranged from romantic to deliciously raunchy. And yes, we ...